Malie DCA-25MZ
The World's Smallest and Quietest Generator.
Impressively Quiet
Registering at just 43 dB(A)* in sound emission, the sound produced is comparable to the silence felt in a library.
Compact Design
With a small and compact body size, it is suitable for most applications and brings no hassle to users when it comes to placement or storage.
6 × 100V
Support up to 6 output capacity to support all kinds of situations.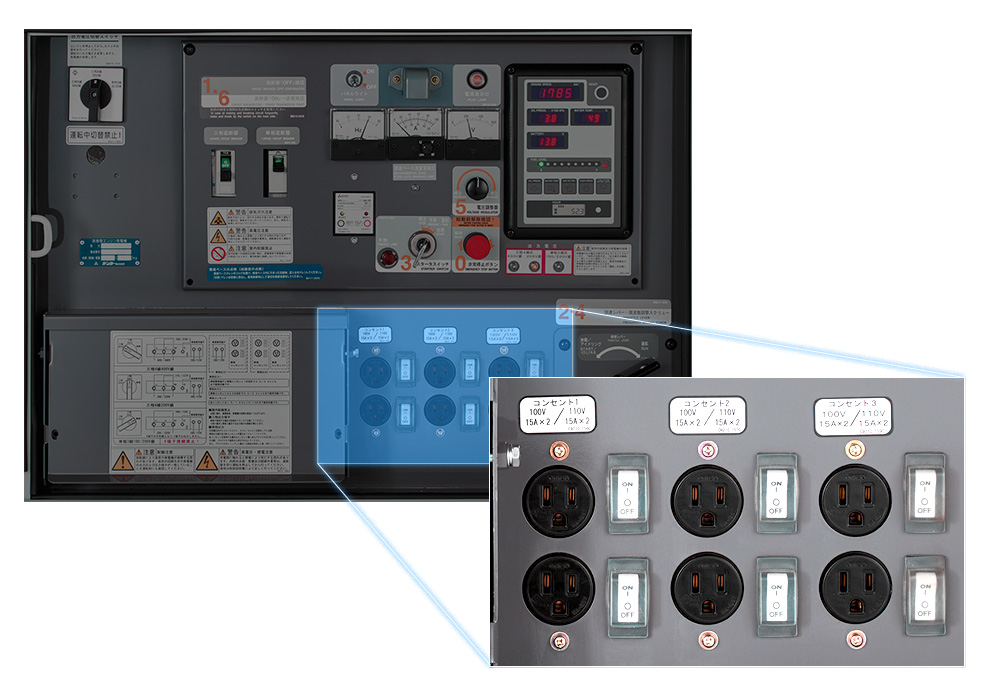 3 Types of Power Output
Switch between 3 different types of power output depending on usage to maximize Malie's capabilities!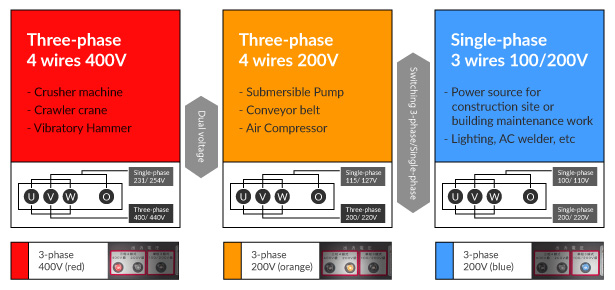 Power Leakage Alert
A warning lamp together with an emergency stop device is provided to detect an engine malfunctioning and shutting down the unit automatically.

Environment Friendly
Malie DCA-25MZ is equipped with ECO-BASE that separate water and oil, also eliminating accidental pollutant discharge.
Other features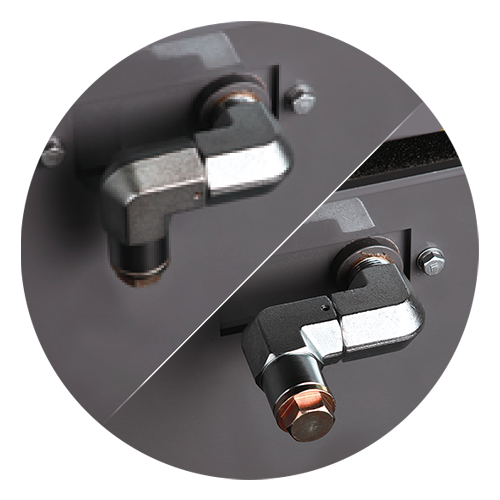 Swivel-type
Oil Drain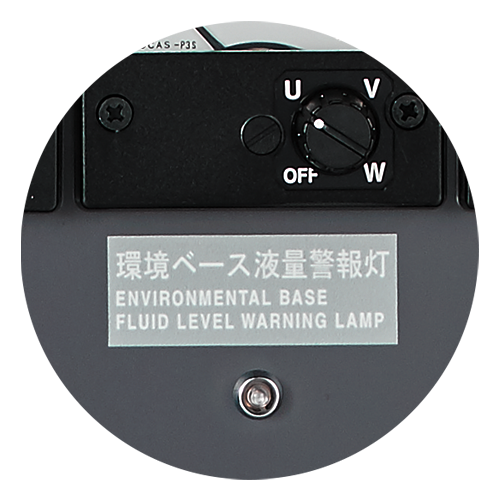 ECO-BASE Fluid
Level Warning Lamp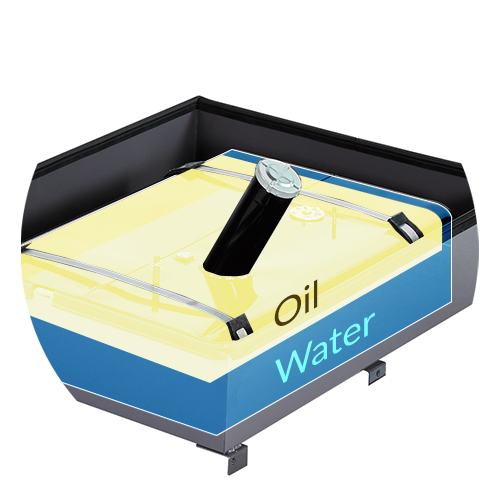 Water & Oil
Separation System
More Information
Frequency
50HZ
60HZ
3-Phase, 4-Wire
200V
Output Rating kVA*1
20
25
Rated Voltage*2V
200
220

Rated Voltage*

2A
57.7
65.6
3-Phase, 4-Wire
400V
Output Rating kVA*1
20
25
Rated Voltage*2V
400
440
Rated Voltage*2A
28.9
32.8
1-Phase, 3-Wire
100V / 200V
Output Rating kVA*1
11.5
14.4
Rated Voltage*2V
100 / 200
110 / 220
Rated Voltage*2A
57.7

×

2 / 57.7
65.2

×2 / 65.6

1-Phase, 2-Wire
100V
Output Rating kVA*1
3.0
3.3
Rated Voltage*2
100
110
*1 Depending on voltage, output rating (kVA) may differ from values listed in catalog.
*2 Depending on location and area, output voltage may differ from values listed in catalog.
---
| | |
| --- | --- |
| Alternator Frequency Hz | 50 / 60 |
| Alternator Output Rating (kVA) | Please refer to details table above |
| Alternator No. Of Phases | Please refer to details table above |
| Alternator Rated Voltage V | Please refer to details table above |
| Alternator Power Factor | 1-Phase: 1.0, 3-Phase: 0.8 (lagging) |
| Alternator Voltage Regulation % | Within ± 0.5 |
| Alternator Excitation | Brushless, rotating exciter (With A.V.R) |
| Alternator Insulation | Class F |
| Engine Make & Model | Isuzu BV-4LE2 |
| Engine Type | Inlined, Direct Injected |
| Engine Output Rating kW/min⁻¹ | 19.1 / 22.9 |
| Engine No. of cylinders-Bore x Stroke mm | 4-85 x 96 |
| Engine Piston Displacement L | 2.179 |
| Engine Fuel | ASTM No.2 Diesel Fuel or Equivalent |
| Lube Oil Sump Capacity L | 8.7 |
| Engine Coolant Capacity L | 9.5 |
| Engine Battery × Quantity | 80D26R x 1 |
| Engine Fuel Tank Capacity L | 80 |
| Length mm | 1750 |
| Width mm | 1000 |
| Height mm | 1220 |
| Dry Weight (Full Weight) kg | 920(1010) |
| Sound Level 7m dB (A) 1500/1800 rpm (min⁻¹)*4 | 43.0 / 47.0 |