At
Denyo
Every staff is treated fairly and with respect, rewarded based on merit, and given equal opportunities to optimise their talent.
We are proud to be a workplace that advocates fair employment practices.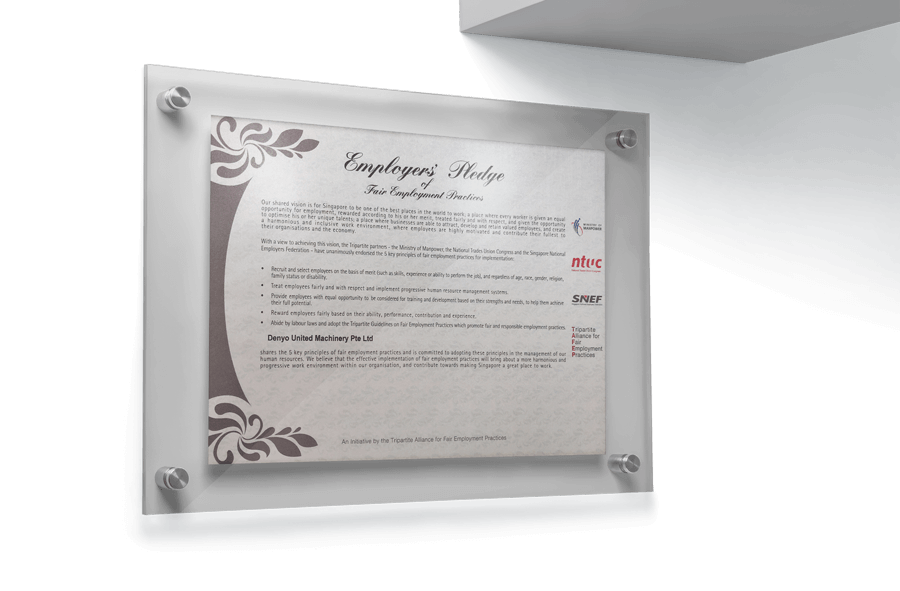 Available Positions
Assistant Parts Executive / Parts Executive
Job Responsibilities
Handle parts sales operations both local and overseas parts inquiries, sales quotations, orders, contracts and correspondence.
Manage and control parts and warehouse material inventory, replenishing, stocking and purchasing of parts for sales and servicing.
Purchase parts for re-sales and source for suppliers, compare and negotiate prices, place orders and follow-up with orders. Schedule and monitor the collection and deliveries of spare parts.
Maintain accurate database in system for parts and material inventory include plan and conduct inventory count.
Supervise warehouse team to ensure proper housekeeping, stock display, inventory accuracy.
Build strong relationship with major customers and work closely with other departments for stocking and delivery.
Requirements:
NITEC or Diploma in Electrical/Mechanical/Mechatronics Engineering.
Some parts sales experience preferred.
Fluent in English & Mandarin to liaise with Chinese clients.
Meticulous, independent & self-motivated.
In-depth understanding of each spare parts and sold materials will be an added advantage.
Good communication skills.
Possess Class 3 license.
Other Information:
5-day work week.
Company transport provided at designated MRT stations.
Warehouse Assistant
Job Responsibilities
Coordinate and assist in day-to-day warehouse operations.
Process all incoming and outgoing goods, update SAP inventory system.
Ensure proper and safe handling, packaging, labelling and storing of goods.
Ensure goods are correctly located at segregated areas.
Perform daily picking and packing of goods for delivery.
Sorting and placing materials, goods or stock items onto racks ad shelves.
Maintain warehouse inventory accuracy and perform monthly cycle count or when necessary.
Perform general warehouse housekeeping.
Fully responsible for good packaging practices at all times.
Will be trained to lead yearly stock-take event.
Job scope can be expanded to include necessary supports to the Servicing department.
Requirements:
Secondary / N / O Level.
Meticulous, detailed-oriented, organized.
Preferably 1-2 experience in warehousing.
Possess Class 3 & forklift license with be an added advantage.
In-depth knowledge of machinery parts will be an added advantage.
Other Information:
5-day work week.
Company transport provided at designated MRT stations.