Denyo SmartRMS System for Generator Remote Monitoring
From offering reliable backup power for buildings to keeping critical equipment running, generators have become an essential part of many businesses' operations. This makes it imperative to ensure that your company's generators are running smoothly at all times. Denyo Smart Remote Monitoring System can be a major asset for your organisation in this regard.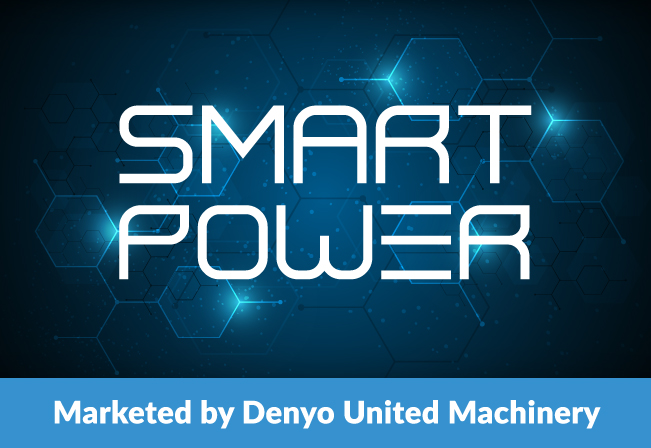 Winner of "Designed in Singapore Awards 2018" Singapore Business Review
Command and Conquer
With our Smart Remote Monitoring System, you can securely connect, track, and monitor your generators on all your devices, wherever you are. Through the system, faulty generators can be switched off remotely to protect both your equipment and personnel. Meanwhile, the real-time readings you get from the system allow you to optimise your generators based on evolving operating conditions. By enabling the remote management of your Request for Preview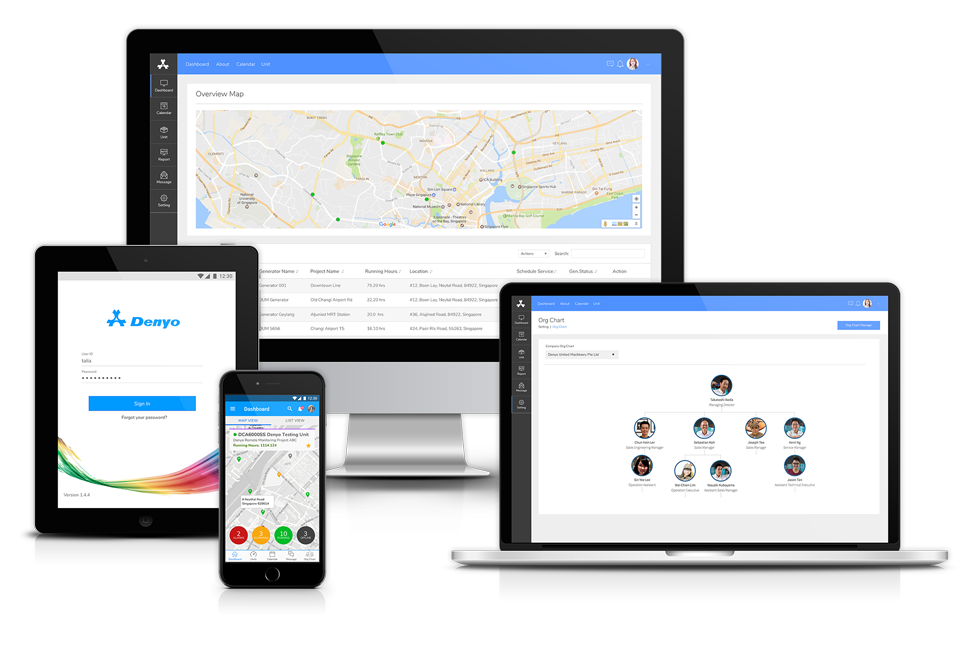 All your generators at your fingertips.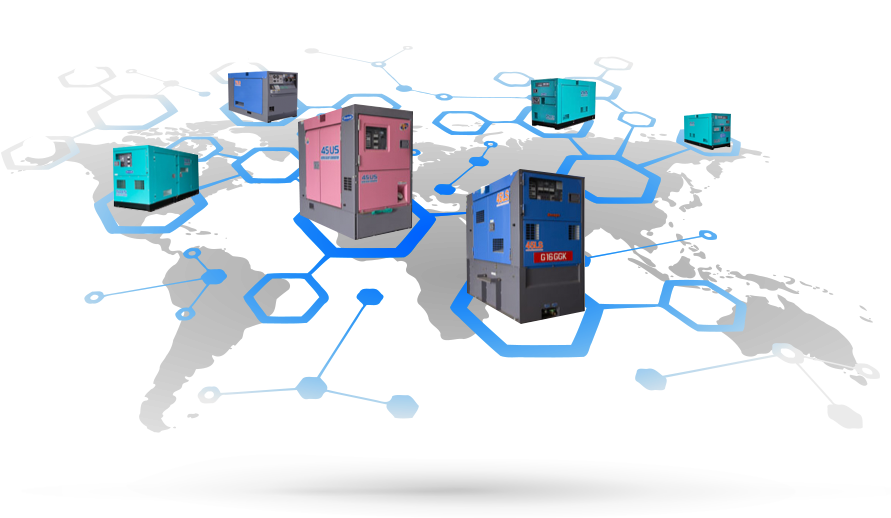 Cloud-based platform gives you visibility of all your Smart Power generators in active deployment.
Locating and monitoring your assets anywhere in the world via GPS on a live map is made possible.
Different permission settings available for securely accessing data from remote locations for selected authorised personnel.
Everything under control.
Remote start / stop your generators right from your mobile devices.
Identify issues and service your generators - before they fail - via real-time reading and monitoring of generator statistics.
First to Know, First to Respond with Denyo. .
Denyo Smart Remote Monitoring System can also send immediate status alerts of your generators via app and email, allowing quick assignment of your service staff and response to service requests. This makes it easier for your business to anticipate and address potential concerns with your generators before they become an issue that results in costly downtime. In the event of a fault, the rapid response enabled by the alerts also improves operations recovery, minimising disruptions to your client's business and boosting satisfaction levels with your customer service.
With Denyo, staying on top of the condition of your generators and responding swiftly to issues has never been simpler. Keep your generators at their best performance with Denyo's innovative Smart Remote Monitoring System today.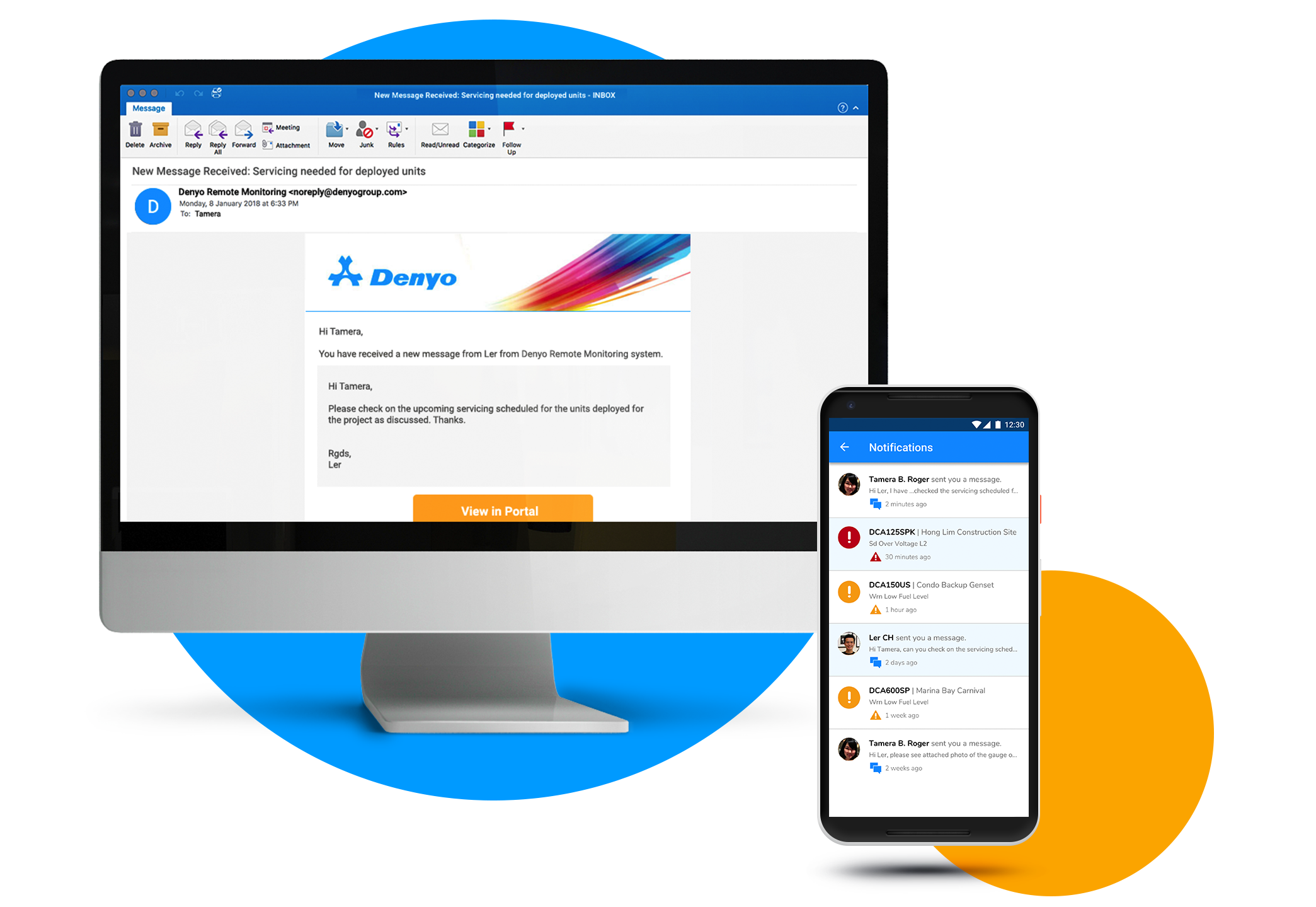 Featured Video
Smart Remote Monitoring System
Command and Conquer with our SmartRMS (Smart Power Series) – securely connect, track, and monitor your generators on all your devices, whenever and wherever you are.
See more