Stable arc performance for welders of
all skill levels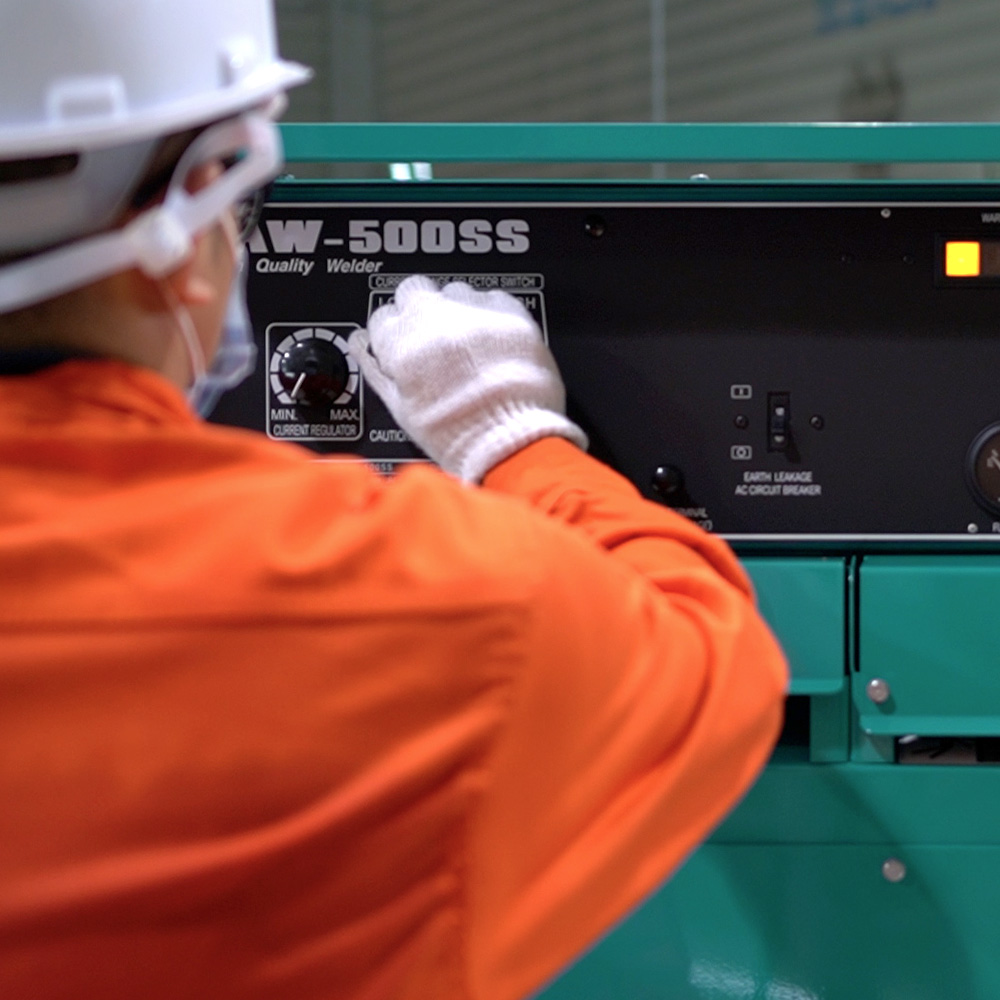 User-friendly interface allows quick and easy access to welding functions
Compact and lightweight body for easy onsite manoeuvrability
Extremely compact and lightweight body, that can manoeuvre around to tackle any welding job with stable arc performance.
Dimensions(mm): 1420 x 800 x 900
Weight(kg): 505
Equipped with a Thyristor-based control and high-performance permanent magnet generator
Conventional cooling fans are not needed, as less heat is generated during loaded operation.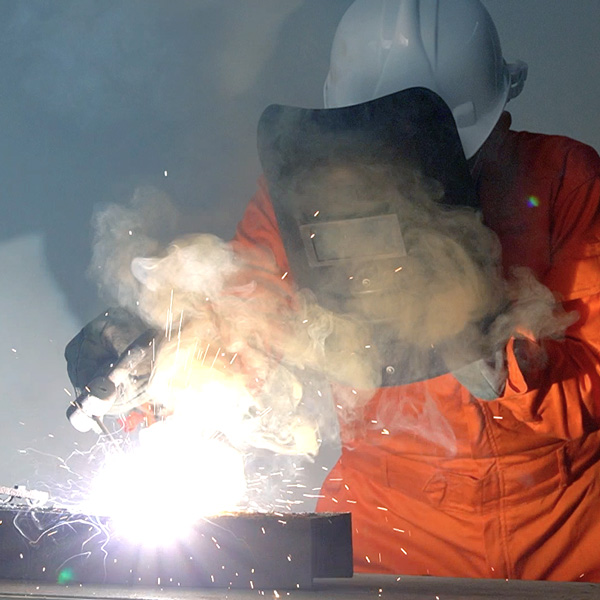 Heavy-duty performance that can rise to any challenges
More Information
DC Welding Power
Rated Ouput (kW)
17.7k
Rated Current (A)
460
Rated Voltage (V)
38.4
Welding Current Range (A)
40-500
Rated duty cycle (%)
60
Applicaple electrode (mm)
2.0 - 8.0
AC Power Source
Frequency (Hz)
50/ 60
Rated Output (kVA)
3.0
Rated Voltage (V)
100/110/120/200/220/230/240
No. of Phase
1-Phase
Power Factor
1.0
Diesel Engine
Engine Model
Kubota D1703-KA
Engine Type
4-cycle, vertical, Water-cooled diesel engine
Rated Output (kW)
25.4
Rated Speed (rpm)
2800min-1
Displacement (L)
1.647
Fuel
ASTM No. 2 diesel fuel or equivalent
Fuel Consumption*1 (L/h)
5.0 L/hr*1
Fuel Tank Capacity
45
Engine Battery
65D31R × 1
Dimensions/ Weight
Dimensions (L × W × H)
1420 × 800 × 900 mm
Dry Weight (kg)
505
Noise
7mdB(A)
65dB*2
*1 The fuel consumption herein are measured udner the condition that welding load is a rated value and the duty cycle is fixed at 60%
*2 The noise levels herein stated are the averaged value of the measured values of four directions of 7 meters length under non-loaded condition.