DCA-45USKE Generator
Adopting a unique rainwater intrusion prevention structure and oil-water separation structure, the Denyo DCA-45USKE generator is designed to rise to any challenges and function in all climatic conditions.
50dB(A) in Sound Emission
Registering 50dB(A) in sound emission during high-speed no-load operation. The Denyo DCA-45USKE generator employs low-noise engine together with silencer and unique designed canopy to achieve ultra-silence.
Watch Video
Check out the overall view of the Denyo DCA-45USKE Generator and understand the benefits that it can bring to your projects and applications.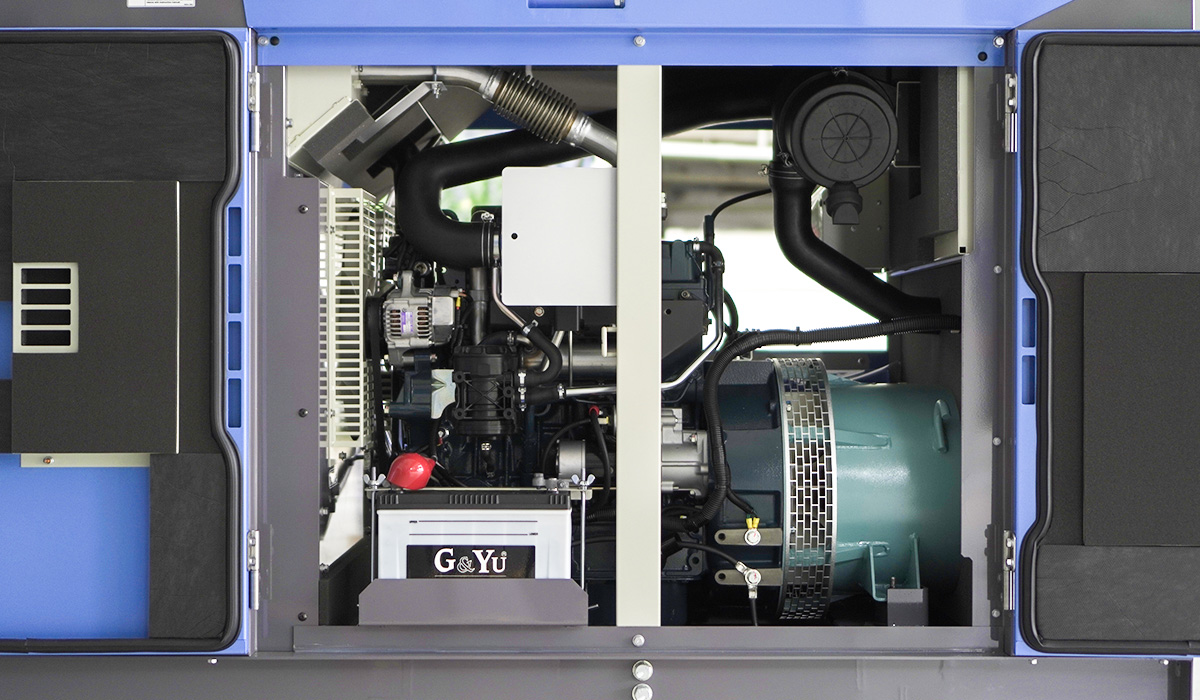 Unrivalled Noise Suppression
The Denyo DCA-45USKE is unrivalled when compared to conventional generators. With the strategic placement of noise insulators, it can operate in full power output, even in noise-sensitive areas.
Easy to Operate
Equipped with an electronic governor to adjust the rotation speed and frequency with a single touch.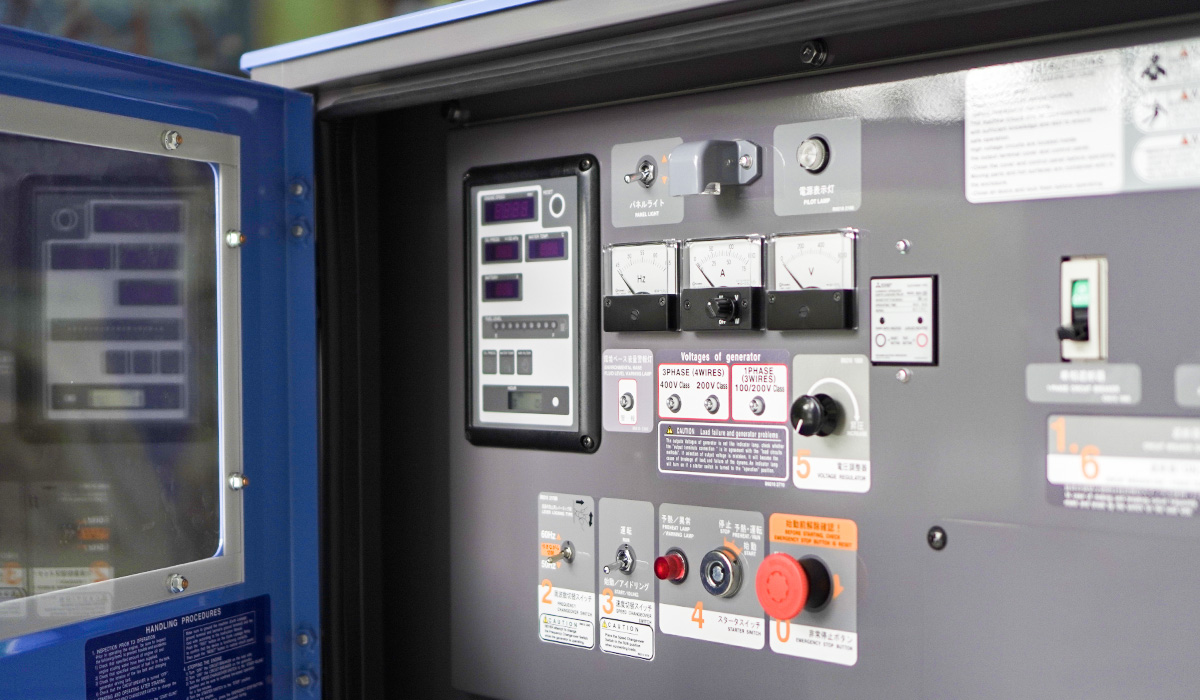 More Information
| | |
| --- | --- |
| Alternator Frequency Hz | 50 / 60 |
| Alternator Power Factor | 1-Phase: 1.0, 3 - Phase: 0.8. |
| Three-phase four-wire 200V class | Output: 37/ 45kVA | Voltage: 200/ 220V | Current: 107/ 118A |
| Three-phase four-wire 400V class | Output: 37/ 45kVA | Voltage: 400/ 440V | Current: 53/ 59A |
| Single-phase four-wire 100V/ 200V class | Output: 21.4/ 26.0kVA | Voltage: 100/ 110V 200/ 220V | Current: 107A x 2 / 118A x 2 107 / 118A |
| Engine | Kubota V3800-DI-T-K3A |
| Engine Fuel | Light Oil |
| Engine Fuel Tank Capacity L | 170 |
| Length mm | 1990 |
| Width mm | 950 |
| Height mm | 1490 |
| Dry Weight (Full Weight) kg | 1330 |
| Sound Level 7m dB (A) 1500/1800 rpm (min⁻¹)*4 | 50Hz 50dB/ 60Hz 54dB |
| Exhaust gas designation | 3rd |