Denyo's Customisable AMF panels
Denyo offer total solutions to all your Auto Mains Failure (AMF) needs. Features and specifications of our AMF panels are designed specifically to suit customer's requests, and built under direction of our professional engineers.
See more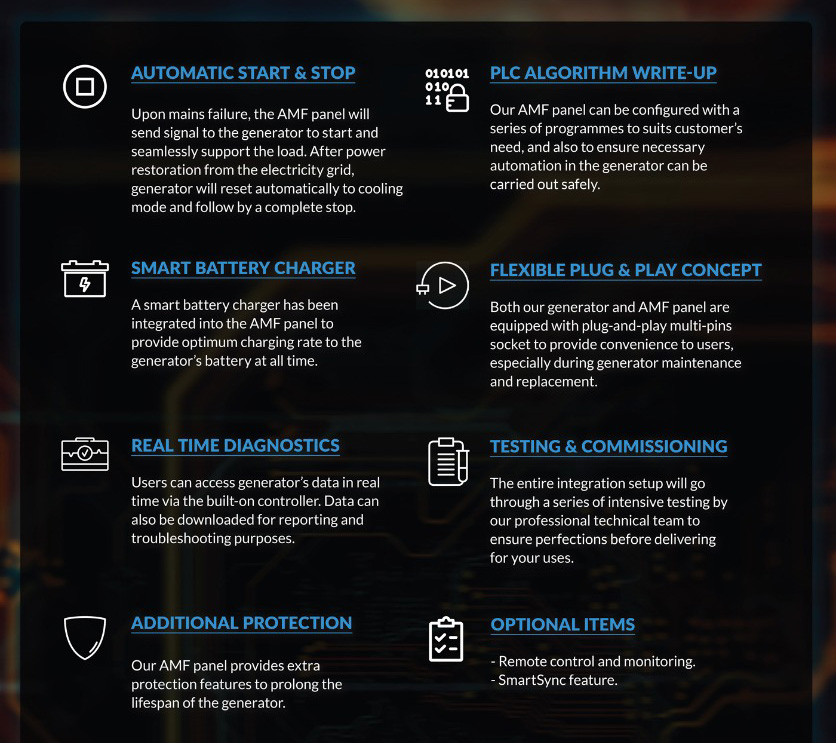 Discover the future of generator technology with Smart Power Remote Monitoring.
Experience Smart Power Remote Monitoring before it's available to the public by signing up now. You'll get insider preview of the product, new updates, and more.